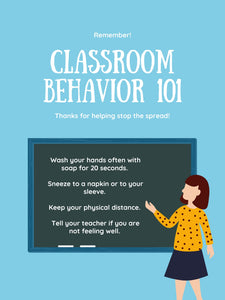 Back to School Teacher Printables
As our teachers are back to school to help our kids (and us parents) re-establish a healthy routine and structure, (and of course learning!) we wanted to help them by providing some fun, colourful printable posters to put in their classrooms. Hopefully these posters will help remind their students of the important health measures in place. 
Please find some of the samples below and use the enclosed to be able to print these fun posters for your classroom. 
We wish our teachers and students a healthy and safe 2020-2021 school year! Thank you for all the great work you do in and out of classrooms. We are grateful that you are there for our kids.  
#backtoschool #backtoschoolteacherresources
---