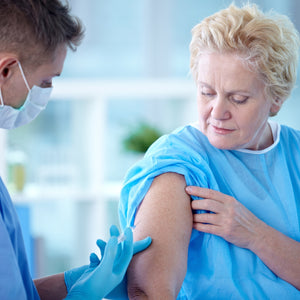 One year after the first case of COVID-19 in Canada
Canada officially turned the second year of the pandemic
Today marks the first anniversary of the day Canada's first COVID-19 case was confirmed. Our very first case in Canada was an Ontarion who had recently been in Wuhan, China and fallen ill after coming back to Canada.
Prior to today last year, the 25th of January, most of us had never imagined being locked down at our homes, quarantined at a cruise ship for months, keeping our physical distance when talking to each other, wearing a mask, not being able to touch and hug our family members or friends, sanitizing our groceries after coming home.
None of us had imagined back in Jan 25th of 2020, or even March when the state of emergency was declared, that we would have to cancel our family reunions, camps or vacations over the summer, let alone thinking as far as Christmas. None of us had ever experienced a health crisis this major, this long and with this much impact to our daily lives.
We, in Canada, are officially in the second year of the pandemic and riding the second wave. Unfortunately, the second wave is even more catastrophic than the first one so far. More people have now died of COVID-19 in Ontario during the second wave than in the first six months of the pandemic. Canada is set to hit and pass 750 thousand infections as of today and only in the past month alone 200,000 Canadians have contracted the virus. Our total death toll reached 19,186 and our LTC facilities are still losing the battle against the deadly virus. 
The light at the end of this long tunnel finally starts to show
With the post-holiday measures in place now, we have just started to see the second wave is slowing down. 
Testing is ramping up which helps track and stop the spread. 
Big strides have been made in vaccine development. We have more than one  option available and inoculation rate is ramping up.
Canada has secured access to more vaccines than any other country in the world — enough to inoculate its entire population three times over — thanks to agreements with Pfizer-BioNTech, Moderna, AstraZeneca, Medicago, Sanofi-GlaxoSmithKline, Novavax and Johnson & Johnson. 
However, so far, Health Canada has only approved the Moderna and Pfizer-BioNTech vaccines for use in Canada.
The percentage of vaccination rate per province as of today looks like below:
 Source: Esri Canada & Global News
Keeping our guard up
While the rapid testing and inoculating continues both nationally and worldwide, the golden key to get to the light at the end of this pandemic tunnel still remains the same. We need to keep our guard up and continue practising the public health measures and keep the same measures in place for a while:
physical distancing
hand washing 
masking
no or reduced travel 
Reduce the spread and stay home as much and as long as possible
Wishing all Canadians a healthy winter,
Proteq | Canada
---